Early Modern Mythological Texts: Troia Britanica X
Thomas Heywood. Troia Britanica (1609)
CANTO X

Argumentum — Helen to Paris [lines 1-49, 50-99, 100-49, 150-99, 200-49, 250-99, 300-49, 350-99, 400-42] — Stanzas 1-10 — 11-20 — 21-30 — 31-40 — 41-50 — Heywood's Endnotes to Canto X
Ed. Yves PEYRÉ
Helen re-writes, the Trojan's suit prevails
And of the appointed rape they both agree.
Proud of so fair a purchase, Paris sails
To Troy, from whence the Grecians seek to free
The ravished Spartan. Menelaus bewails
The absence of his queen, longing to see
Revenge on Troy, to which the Grecians meet;
Castor and Pollux perish with the fleet.
Argumentum 2
Kappa records her rape, describes and brings
To Aulis' gulf the powerful Grecian kings.
Helen to Paris
1

No sooner came mine eye unto the sight

Of thy rude lines but I must needs re-write.

Darest thou, O shameless, in such heinous wise,

The laws of hospitality despise?

And being a stranger, from thy country's reach,

Solicit a chaste wife to wedlock's breach?

Was it for this our free Taenarian port

Received thee and thy train in friendly sort?

And, when great Neptune nothing could appease,

Gave thee safe harbour from the stormy seas?

Was it for this our kingdom's arms spread wide

To entertain thee from the water's side,

Yet thou, of foreign soil remote from hence,

A stranger, coming we scarce know from whence?

Is perjured wrong the recompense of right?

Is all our friendship guerdoned with despite?

I doubt me then whether in our court doth tarry

A friendly guest or a fierce adversary.

Nor blame me, for if justly you consider

And these presumptions well compare together,

So simple my complaint will not appear,

But you yourself must needs excuse my fear.

Well, hold me simple, much it matters not

Whilst I preserve my chaste name far from spot,

For when I seem touched with bashful shame,

It shows how highly I regard my fame.

When I seem sad, my countenance is not feigned

And when I lower, my look is unconstrained.

But say my brow be cloudy, my name's clear

30

And reverently you shall of Helen hear.

No man from me adulterate spoils can win

For, to this hour, I have sported without sin,

Which makes me in my heart the more to wonder

What hope you have in time to bring me under,

Or from mine eye what comfort thou canst gather

To pity thee and not despise thee rather.

Because once Theseus hurried me from hence

And did to me a kind of violence,

Follows it therefore I am of such prize

40

That, ravished once, I should be ravished twice?

Was it my fault, because I strived in vain

And wanted strength his fury to restrain?

He flattered and spake fair, I struggled still

And what he got was much against my will.

Of all his toil he reaped no wishèd fruit,

For with my wrangling I withstood his suit.

At length, I was restored, untouched and clear.

In all my rape I suffered nought save fear.

A few untoward kisses he, God wot,

Dry, without relish, by much striving got,

And them with much ado, and to his cost.

Of further favours he could never boast.

I doubt your purpose aims at greater blisses

And hardly would alone be pleased with kisses.

Thou hast some further aim and seekest to do

What—Jove defend!—I should consent unto.

He bare not thy bad mind, but did restore me,

Unblemished, to the place from whence he bore me.

The youth was bashful and thy boldness lacked,

And, 'tis well known, repented his bold fact.

Theseus repented, so should Paris do,

Succeed in love, and in repentance too.

Nor am I angry. Who can angry be

With him that loves her? If your heart agree

With your kind words, your suit I could applaud,

So I were sure your lines were void of fraud.

I cast not these strange doubts or this dispense

Like one that were bereft all confidence;

Nor that I with myself am in disgrace

Or do not know the beauty of my face,

But because too much trust hath damaged such

As have believed men in their loves too much;

And now the general tongue of woman saith

Man's words are full of treason, void of faith.

Let others sin and hours in pleasure waste,

'Tis rare to find the sober matron chaste—

Why, say it be that sin prevails with fair ones,

May not my name be ranked among the rare ones?

Because my mother Leda was beguiled,

Must I stray too, that am her eldest child?

I must confess my mother made a rape,

But Jove beguiled her in a borrowed shape;

When she, poor soul, nor dreamt of god nor man,

He trod her like a milk-white feathered swan.

She was deceived by error; if I yield,

Me from reproach I cannot plead concealing:

'Twas in her error, 'tis in me plain dealing.

She happily erred; he that her honour spilt

Had in himself full power to salve the guilt.

Her error happied me too, I confess,

If to be Jove's child be a happiness.

To omit high Jove, of whom I stand in awe

As the great grand-sire to our father in law,

To pass the kin I claim from Tantalus,

From Pelops and from noble Tyndarus,

Leda by Jove in shape of swan beguiled,

Herself so changed and by him made with child

Proves Jove my father. Then, you idly strive

Your name from gods and princes to derive.

What need you of old Priam make relation,

Laomedon, or your great Phrygian nation?

Say all be true, what then? He, of whom most

To be of your alliance you so boast,

Jove, five degrees at least from you removed,

To be the first from me is plainly proved.

And though, as I believe well, Troy may stand

Powerful by sea and full of strength by land,

And no dominion to your state superior,

I hold our clime nothing to Troy inferior.

110

Say you in riches pass us or in number

Of people, whom you boast your streets to cumber,

Yet yours a barbarous nation is, I tell you,

And in that kind do we of Greece excel you.

Your rich epistle doth such gifts present

As might the goddesses themselves content

And woo them to your pleasures; but if I

Should pass the bounds of shame and tread awry,

If ever you should put me to my shifts,

Yourself should move me more than all your gifts.

120

Or if I ever shall transgress by stealth,

It shall be for your sake, not for your wealth.

But as your gifts I scorn not, so such seem

Most precious, where the giver we esteem.

More than your presence, it shall Helen please

That you for her have passed the stormy seas,

That she hath caused your toil, that you respect her

And more than all your Trojan dames affect her.

But y'are a wag, in troth! The notes and signs

You make at table in the meats and wines,

130

I have observed, when I least seemed to mind them,

For at the first my curious eye did find them;

Sometimes, you wanton, your fixed eye advances

His brightness against mine, darting sweet glances,

Outgazing me with such a steadfast look

That my dazed eyes their splendour have forsook;

And then, you sigh and by and by you stretch

Your amorous arm outright the bowl to reach

That next me stands, making excuse to sip

Just in the self-same place that kissed my lip.

140

How oft have I observed your finger make

Tricks and conceited signs, which straight I take!

How often doth your brow your smooth thoughts cloak,

When, to my seeming, it hath almost spoke!

And still I feared my husband would have spied ye.

In troth, you are to blame and I must chide ye.

You are too manifest a lover. Tush,

At such known signs I could not choose but blush

And to myself I oft was forced to say:

"This man at nothing shames". Is this, I pray,

Ought save the truth? Oft times upon the board

Where Helen was engraven, you the word

"Amo" have underwrit in new-spilt wine.

Good sooth, at first I could not scan the line,

Nor understand your meaning. Now, O spite,

Myself am now taught so to read and write.

Should I offend, as sin to me is strange,

These blandishments have power chaste thoughts to change;

Or if I could be moved to step astray,

These would provoke me to lascivious play.

Besides, I must confess, you have a face

So admirably rare, so full of grace

That it hath power to woo and to make seizure

Of the most bright, chaste beauties to your pleasure.

Yet had I rather stainless keep my fame

Than to a stranger hazard my good name.

Make me your instance and forbear the fair;

Of that which most doth please you, make most spare.

The greatest virtues of which wise men boast

Is to abstain from that which pleaseth most.

170

How many gallant youths, think you, desire

That which you covet, scorched with the self-same fire?

Are all the world fools? Only Paris wise?

Or is there none save you have judging eyes?

No, no, you view no more than others see,

But you are plainer and more bold with me.

You are more earnest to pursue your game;

I yield you not more knowledge but less shame.

I would to God that you had sailed from Troy

When, my virginity and bed to enjoy,

180

A thousand gallant, princely suitors came.

Had I beheld young Paris, I proclaim,

Of all those thousand I had made you chief

And Spartan Menelaus, to his grief,

Should to my censure have subscribed and yielded.

But now, alas, your hopes are weakly builded,

To covet goods possessed, pleasures fore-tasted.

Tardy you come, that should before have hasted;

What you desire, another claims as due.

As I could wish t'have been espoused to you,

190

So let me tell you, since it is my fate,

I hold me happy in this present state.

Then cease, fair prince, an idle suit to move,

Seek not to harm her whom you seem to love.

In my contented state let me be guided

As both my stars and fortunes have provided;

Nor in so vain a quest your spirits toil

To seek at my hands an unworthy spoil.

But see how soon poor women are deluded.

Venus herself this covenant hath concluded,

For in the Idaean valleys you espy

Three goddesses stripped naked to your eye,

And when the first had promised you a crown,

The second fortitude and war's renown,

The third bespake you thus: "Crown nor war's pride

Will I bequeath, but Helen to thy bride".

I scarce believe those high, immortal creatures

Would to your eye expose their naked features;

Or say the first part of your tale be pure

And meet with truth, the second's false, I'm sure,

210

In which poor I was thought the greatest meed

In such a high cause by the goddess decreed.

I have not of my beauty such opinion

T'imagine it preferred before dominion

Or fortitude; nor can your words persuade me

The greatest gift of all the gods made me.

It is enough to me men praise my face,

But from the gods I merit not such grace,

Nor doth the praise you charge me with offend me,

If Venus do not enviously commend me.

220

But lo, I grant you and imagine true

Your free report, claiming your praise as due.

Who would in pleasing things call Fame a liar,

But give that credit, which we most desire?

That we have moved these doubts, be not you grieved:

The greatest wonders are the least believed.

Know, then, I first am pleased that Venus ought me

Such undeservèd grace; next, that you thought me

The greatest meed. Nor sceptre nor war's fame

Did you prefer before poor Helen's name;

Therefore I am your valour, I your crown.

Hard heart, 'tis time thou shouldst at last come down.

Your kindness conquers me, do what I can,

I were hard-hearted not to love this man.

Obdurate I was never, and yet coy

To favour him whom I can ne'er enjoy.

What profits it the barren sands to plough

And in the furrows our affections sow?

In the sweet theft of Venus I am rude

And know not how my husband to delude.

240

Now I these love lines write: my pen, I vow,

Is a new office taught, not known till now.

Happy are they that in this trade have skill!

Alas, I am a fool, and shall be still;

And having till this hour not stepped astray,

Fear in these sports lest I should miss my way.

The fear, no doubt, is greater than the blame.

I stand confounded and amazed with shame

And with the very thought of what you seek,

Think every eye fixed on my guilty cheek;

Nor are these suppositions merely vain:

The murmuring people whisperingly complain

And my maid Aethra hath by listening slyly

Brought me such news as touched my honour highly.

Wherefore, dear lord, dissemble or desist;

Being over-eyed, we cannot as we list

Fashion our sports, our love's pure harvest gather.

But why should you desist? Dissemble, rather.

Sport, but in secret, sport where none may see.

The greater, but not greatest, liberty

Is limited to our lascivious play

That Menelaus is far hence away.

My husband about great affairs is posted,

Leaving his royal guest securely hosted.

His business was important and material,

Being employed about a crown imperial;

And as he now is mounted on his steed,

Ready on his long journey to proceed,

Even as he questions to depart or stay,

"Sweet-heart", quoth I, "O be not long away!"

270

With that, he reached me a sweet parting kiss

—How loath he was to leave me, guess by this—

"Farewell, fair wife", saith he, "bend all thy cares

To my domestic business, home affairs;

But as the thing that I affection best,

Sweet wife, look well unto my Trojan guest".

It was no sooner out but with much pain,

My itching spleen from laughter I restrain,

Which, striving to keep in and bridle still,

At length I wrung forth these few words: "I will."

280

He's on his journey to the isle of Crete,

But think not we may therefore safely meet:

He is so absent that, as present, I

Am still within his reach, his ear, his eye,

And though abroad, his power at home commands,

For know you not kings have long reaching hands?

The fame for beauty you besides have given me

Into a great exigent hath driven me.

The more your commendation filled his ear,

The more just cause my husband hath to fear.

Nor marvel you the king hath left me so

Into remote and foreign climes to go;

Much confidence he dares repose in me,

My carriage, haviour, and my modesty;

My beauty he mistrusts, my heart relies in;

My face he fears, my chaste life he affies in.

To take time now when time is, you persuade me

And with his apt, fit absence you invade me;

I would, but fear; nor is my mind well set.

My will would further what my fear doth let.

I have no husband here, and you no wife;

I love your shape, you mine, dear as your life.

The nights seem long to such as sleep alone,

Our letters meet to interchange our moan.

You judge me beauteous, I esteem you fair,

Under one roof we lovers lodgèd are,

And let me die, but everything consider,

Each thing persuades us we should lie together.

Nothing we see molests us, naught we hear,

And yet my forward will is slacked through fear.

310

I would to God that what you ill persuade

You could as well compel, so I were made

Unwilling willing, pleasingly abused,

So my simplicity might be excused.

Injurious force is oft-times wondrous pleasing

To such as suffer ease in their diseasing;

If what I will you 'gainst my will should do,

I with such force could be well pleasèd too.

But whilst our love is young and in the bud,

Suffer his infant vigour be withstood.

A flame new kindled is as easily quenched

And sudden sparkles in little drops are drenched.

A traveller's love is like himself, unstaid,

And wanders where he walks; it is not laid

On any firmer ground, for when we, alone

Think him to us, the wind blows fair, he's gone.

Witness Hypsipyle, alike betrayed,

Witness with her the bright Minoan maid

Nay, then yourself, as you yourself have spoken,

To fair Oenone have your promise broken.

Ariadne

Since I beheld your face first, my desire

Hath been of Trojan Paris to enquire.

I know you now in every true respect:

I'll grant you thus much, then, say you affect

Me, whom you term your own: I'll grant thus far.

Do not the Phrygian mariners prepare

Their sails and oars, and now, whilst we recite

Exchange of words about the wishèd night?

Say that even now you were prepared to climb

My long wished bed, just at th'appointed time,

The wind should alter and blow fair for Troy,

You must break off in midst of all your joy

And leave me in the infancy of pleasure,

Amid my riches, I shall lose my treasure.

You will forsake the sweets my bed affords

T'exchange for cabins, hatches and pitched boards;

Then, what a fickle courtship you commence,

When, with the first wind, all your love blows hence.

But shall I follow you, when you are gone,

And be the grand-child to Laomedon,

And Ilium see, whose beauty you proclaim?

I do not so despise the bruit of Fame

That she to whom I am in debt such thanks

Should fill the earth with such adulterate pranks.

What will Achaia, what will Sparta say?

What will your Troy report, and Asia?

What may old Priam, or his reverent Queen?

What may your sisters, having Helen seen,

Or your Dardanian brothers deem of me?

Will they not blame my loose unchastity?

360

Nay, how can you yourself faithful deem me

And not amongst the loosest dames esteem me?

No stranger shall your Asian ports come near

But he shall fill your guilty soul with fear.

How often, angry at some small offence,

Will you thus say: "Adulteress, get thee hence",

Forgetting you yourself have been the chief

In my transgression, though not in my grief.

Consider what it is, forgetful lover,

To be sin's author and sin's sharp reprover.

370

But ere the least of all these ills betide me,

I wish the earth may in her bosom hide me.

But I shall all your Phrygian wealth possess,

And more than your epistle can express,

Gifts, woven gold, embroidery, rich attire,

Purple and plate, or what I can desire?

Yet give me leave; think you all this extends

To countervail the loss of my chief friends?

Whose friendship or whose aid shall I employ

To succour me when I am wronged in Troy?

Or whether can I, having thus misdone,

Unto my father or my brothers run?

As much as you to me, false Jason swore

Unto Medea, yet from Aeson's door

He after did exile her. Now, poor heart,

Where is thy father, that should take thy part,

Old Aetes or Chalciope? Thou tookest

No aid from them who thou before forsookest,

Or say thou didst, alas they cannot hear

Thy sad complaints. Yet I no such thing fear;

390

No more Medea did; good hopes engage

Themselves so far, they fail in their presage:

You see the ships that in the main are tossed

And many times by tempests wracked and lost,

Had at their launching from the haven's mouth

A smooth sea and a calm gale from the south.

Besides, the brand your mother dreamt she bare

The night before your birth breeds me fresh care;

It prophesied, ere many years expire,

Inflamèd Troy must burn with Greekish fire.

As Venus favours you because she gained

A double prize by you, yet the disdained

And vanquished goddesses, disgraced so late,

May bear you hard; I therefore fear their hate.

Nor make no question but if I consort you,

And for a ravisher our Greece report you,

War will be waged with Troy and you shall rue

The sword, alas, your conquest shall pursue.

When Hippodamia, at her bridal feast,

Was rudely ravished by her Centaur guest,

Because the salvages the bride durst seize,

War grew betwixt them and the Lapithes.

Or think you Menelaus hath no spleen?

Or that he hath not power to avenge his teen?

Or that old Tyndarus this wrong can smother?

Or the two famous twins, each loved of other?

So where your valour and rare deeds you boast,

And warlike spirits in which you triumph most,

By which you have attained, 'mongst soldiers, grace,

None will believe you that but sees your face:

Castor and Pollux

420

Your feature and fair shape is fitter far

For amorous courtships than remorseless war.

Let rough-hewed soldiers warlike dangers prove,

'Tis pity Paris should do ought save love.

Hector, whom you so praise, for you may fight,

I'll find you war to skirmish every night,

Which shall become you better. Were I wise

And bold withal, I might obtain the prize

In such sweet single combats, hand to hand,

Gainst which no woman that is wise will stand.

My champion I'll encounter breast to breast,

Though I were sure to fall and be o'erpressed.

In that you private conference entreat me

I apprehend you, and you cannot cheat me,

I know the meaning, durst I yield thereto,

Of what you would confer, what you would do.

You are too forward, you too far would wade,

But yet, God knows, your harvest's in the blade.

My tirèd pen shall here his labour end;

A guilty sense in thievish lines I send;

Speak next, when your occasion best persuades,

By Clymene and Aethra my two maids.
These interchanges of their amours past
And Menelaus absent, they compound
That in some place an ambush shall be placed
With which the queen shall be encompassed round
And willingly surprised, seeming aghast
And at their arms to weep, to shriek, to sound,
But all in vain; the Trojan seems to fear her
And force perforce unto his fleet to bear her.
She, in her frightful agony, seems dumb,
Yet when she was past help for help she cried;
She calls for rescue, that, had rescue come,
Even at the sight of Spartan arms had died.
She seems affrighted at the Trojan drum
And at their stern alarm is terrified.
She calls on father, husband, brother, friend,
Naming them most who could her least defend.
This uproar made the bold Pannonians guard
The passage to their ships; still Helen cries
Upon th'Achaians, from her rescue barred.
The rumour of her rape through Sparta flies,
Whilst Paris with his soldiers keeps strict ward,
Launching at length with his desired prize.
Her two twin-brother kings, that nothing doubt,
At the same season sojourned thereabout.
And hearing of their sister's rape, make haste
The ravisher with fury to pursue.
They disembogue, hoping to gain at last
Sight of the Trojan navy, which now grew
Near to the Hellespont; having quite passed
Th'Egean sea, the winds against them blew,
The surges swell and with the rough winds meet,
Conspiring both the ruin of the fleet.
Ships, sails and men are swallowed in th'abyss.

The brothers to two stars the gods translate,

One of the Poles by Castor named is,

The t'other Pollux, to record their state,

Where now they shine in their celestial bliss,

But so far distant in their blessed estate

As neither hath the power to see his brother,

For when we raise the one, we lose the other.

Castor and Pollux translated into the two Poles, the North and South. Pausanias.
By this time, with his Trojan rape arrives
At Tenedos the amorous Trojan lad,
Which Priam understanding, nobly strives
To welcome her, at her arrival glad.
The queen, attended with the noble wives
Of all the Trojan princes, richly clad,
Issues from Troy with thousands following after
To entertain bright Leda's ravished daughter.
7
Behold where, on an ambling palfrey mounted,
White as her mother's feathers, she appears,
Now one of Priam's daughters counted,
For with that style young Paris Helen cheers.
At meeting, the old king himself dismounted
And with soft kisses dries her feignèd tears.
Old Hecuba next Priam cheers her moan
And after her, her daughters one by one.
Hector and Troylus with the lords of Troy
Kiss her by turns and with kind arms embrace her.
The people with applauses crown their joy
Whilst Priam, 'fore the multitude to grace her,
Betroths the Spartan to his amorous boy,
And in's return on his right hand doth place her.
Aeneas and Antenor, highly praised,
Kneel to the king, and by his hand are raised.
9
The long divorcèd peers now interchange
Their free embracements, whom with kisses sweet
Their wives, to whom such favours were grown strange
With their long absence, with like language meet.
The Trojans' eyes on Helen freely range;
With praise and wonder they her welcome greet.
Her beauty even so deep in Hector strake,
He now repines that he against her spake.
10
The ground is strewed with sweet and various flowers,
In every place is music heard to sound.
From Tenedos in less than two short hours
They enter Troy, whose walls are peopled round.
She wonders at their buildings and high towers,
The like to which in Sparta are not found.
Walls, wealth and people, palace, all appearing
Richer to th'eye than they report in hearing.
She treads not but on arras, casts her eyes
But on rich hangings, beauties, roofs of gold,
Jewels, state, garments. Now she doth despise
The poverty of Sparta, as things old.
The novelties of Troy she 'gins to prize,
But most delights in her sweet arms to infold
Enamoured Paris, who as much excels
Her husband as Troy Sparta in ought else.
The morrow comes, by Priam she is lead
To Pallas' temple and espousèd there
To Paris; and at night conveyed to bed
By Hecuba; her bright attendants were
Andromache, Creusa, and—in stead
Of handmaids—Polyxene and Cressid, deare
To Troylus: none save ladies of estate
Are suffered on the Spartan queen to wait.
13
Eight entire days and nights the high feast lasts
And Troy's all mirth whilst Sparta is all woe.
With swiftest speed a wingèd courier hastes
As far as Crete queen Helen's rape to show.
Menelaus his sad hours in anguish wastes.
By this, the Grecian kings his sorrows know
And of themselves assemble, offering free
Their hostile aid, and in Troy's fall agree.
To bring so huge a navy on the seas,

Behooves us know their names that first devised

These noble vessels, whether for their ease,

Whether ambitious, they the land despised;

Whether the Cretan Minos did first please

The surges' god, or Neptune enterprised

The foaming bellows, being by Saturn's motion

Made admiral of all the brinish ocean;
Whether Erythras in the Red Sea sailed

And first made boats, which others would impute

To the Meones, such as never sailed

In th'Hellespont, or whether the pursuit

Of Danaus in the Egyptian sea prevailed,

An honour which to him most attribute,

Or whether navigation first had place

In Atlas' kingdom, or in Samothrace;

Pliny

Polydore
This I aver, his ark first Noah made

For th'universal deluge. Since his days,

Jason the Greek, who Colchos sought to invade,

Composed the galley, which, next him, assays

Sesostris, king of Egypt. In this trade,

Eytheus flourished, whom our authors praise

For marine skill: his barge did first divide

The surges with two oars on either side.
First with three course of oars Amocles rowed;

The Carthagens with four, as many write;

With five, Nesichthon; these were first bestowed

By the bold Romans in the great sea fight

At the first battle Punic; he that owed

The six-oared barge, to do Zenagoras right,

Must yield it him, in Syracusa dwelling,

For shipwright's craft all other much excelling.

Amocles of Corinth

Nesichthon of Salamis
Hippus the Trojan the broad lighter framed,
The Cyrenians the hoy, which some, more fine,
The gallion call; with barks the Cyprians tamed
The rude sea rovers; cock boats, some divine
Th'Illyrians built; the keel and crayer were named
By the Phoenicians first; the brigantine
The Rhodians reared; the canoes now in trade,
In India by the Germans were first made.
The Copians found the rudder, the broad oar
The sly Plateans by their art composed;
Young Icarus the sail not known before,
Which some affirm king Aeolus disclosed;
With masts and sail-yards Dedalus did store
The Cretans; but the stern, Tiphys disposed;
The stem, Piseus; Anacharsis wrought
The tackle; anchors first the Tyrrhens sought.
Athens first ferried men, whither we must draw,

Th'Grecian fleet, the great'st that hath been seen,

Such store th'amazèd Neptune never saw,

No, not when France and England met between

Calais and us, where after many a flaw,

Philip gave place to the third Edward's spleen.

Before, the Black Prince, by war's prosperous chance,

Quartered our Lions with the Flowers of France.

A sea battle fought between Philip of France and Edward III in the year 1340, when there were slain French 30 000, ships taken 200
Nor when the stout Venetian galleys frame
Their expedition 'gainst the Turk's armade,
Nor when sea wars Malta or Rhodes proclaim,
Whose ponderous hulks the ocean's back nigh swayed,
Nor when th'invincible huge navy came
In the year eighty eight England t'invade,
Were there so many vessels well provided
As by the Argive pilots are now guided.
Great Agamemnon they Grand Duke create

Of all their powerful host, who in the aid

Of Menelaus, as one of highest estate,

With full an hundred ships at Athens stayed,

All stuffed with armèd knights sworn to the fate

Of threatened Troy, whom they with scorns upbraid;

With forty ships fair rigged and well supplied

In Athens' road doth Menelaus now ride.

Agamemnon

Menelaus
For Athens was their rendez-vous, and there

King Archelaus and Prothenor stay

With fifty ships that of Boeotia were.

With fifty ships from Orconomie's bay,

Helmius and duke Ascalaphus appear.

The kings Epistrophus and Sedius weigh

Their anchors next and to the Spartan king

Thirty tall ships rigged from Phociden bring.

Archelaus

Prothenor

Helmius

Ascalaphus

Epistrophus

Sedius
King Telamon launched fifty, soldiered well

From Salamine, and in his princely train,

Duke Theuter, Polyxeme, and Thebes fell,

With duke Amphimachus. From Pylon came

With three-aged Nestor fifty ships t'expell

The Trojans from the Hellespontic main.

Thoas with fifty ships the harbour sought,

Whither king Doxunois likewise fifty brought.

Telamon

Theuter

Thebus

Amphimachus

Nestor

Thoas

Doxunois
King Telamon Chyleus three times ten

And six good ships rigged in the Spartan's quest.

Amphimachus and Polibetes, men

Of high resolve, accompany the rest

With thirty sail. King Idumeus then

And Cretan Mereon their love's expressed

They four score and two frigates brought in place

And thirty two Ulysses weighed from Thrace.

Telamon Chyleus

Amphimachus

Polibetes

Idumeus

Mereon

Ulysses
Twelve ships from Phrygia duke Tynelus brings,

And from Philaca fifty-two arrive,

At the great charge of two imperious kings:

Prothocathus; the prince, too, that did wive

Laodomeia fair, whose praise Fame sings,

Protesilaus. Collesis seeks to drive

With four and twenty crayers th'opposèd fleets

Whom king Machaon by appointment meets.

Tynelus

Prothocathus

Prothesilaus

Collesis

Machaon
Machaon's son Pollydris, thirty-three.

Achilles two and twenty hath in store.

King Thelaphus as many: these agree

By their joint arms to win the Trojan shore.

Eruphilus hath likewise vowed to free

The ravished queen with two and fifty more.

Anthipus and Amphimachus are seen

From Rustican with hulks and hoys thirteen.

Pollydris

Achilles

Thelaphus

Eruphilus

Anthipus

Amphimachus
King Polybetes that from Rythee came,

Bring sixty two and in his friendly aid,

His brother the duke Lopius, moved with fame

Of these great wars, seeks Phrygia to invade.

King Diomed' of Argos threats the same:

Four score and two tall vessels he displayed.

Eurialus and Thelanus, in sight

Of all the host, beneath his ensign fight.

Polybetes

Lopius

Diomedes

Eurialus

Thelanus
Thirteen, king Fureus; Polyphebus, nine,
Prothoylus fifty-two; as many led
The king Carpenor. Of the Bresseian line,
Theorius four and twenty colours spread
In four and twenty ships. All these, in fine,
In the Athenian port meet and make head:
Twelve hundred twenty ships make th'ocean tremble,
In whom full sixty-nine bold kings assemble.
But ere we further enter or proceed

In these heroic wars, we hold it fit,

Before the Grecians or the Trojans bleed,

To memorise their shapes, ere we admit

The Argive peers, all in one thought agreed

To be revenged on Troy and ransack it:

Helen the first, as peerless through all lands,

As Venus' picture that in Coos stands.

Helen
She was not dwarf-like statured, nor too tall,
Not foggy fat, nor yet consumptive lean,
Her waist not gross, nor yet too slender small,
Her fair proportion was smooth, quaint and clean,
Her habit shadowed no extreme at all,
She was all shaped by the Golden Mean,
So rare, that never eye dwelt on her cheek
But lost itself, and had his light to seek.
32
What should I with harsh language slubber o'er
Exact perfection? Shall my ragged quill,
In seeking Nature's cunning to explore,
Injure the work in which she shows such skill?
T'express such graces as the gods adore
In Helen would a spacious volume fill
And ask, should I her beauties all recite,
A world of paper, and an age to write.
And all my subject should be Helen, she
That in the universe can find no peer;
Helen the scope of all my verse should be,
Yet to her worth my praise not once comes near.
Therefore, since more than Helen call on me
To speak their valours and insert them here,
I leave her with this title: Helen, fairest
Of all the world, and for perfection rarest.
Bold Agamemnon, duke of all the host,
Invokes me next his features to set down:
Tall-statured, ably limbed, adorèd most
Of all the Argives with th'imperial crown,
White-bodied, straight, tres-puissant without boast,
Hardy, well spoke, ambitious of renown.
Menelaus, of mean stature, his voice loud,
Brown-haired, well set, valiant in arms, not proud.
Achilles, he whose Myrmidons defended
The host of Greece with a strong brazen mure,
From Thetis, goddess of the sea, descended,
Powerful, expensive, on his covenant sure,
Bright-haired, his face and feature much commended,
His eye much fiery, his complexion pure;
Broad-shouldered and big-armed, large-breasted, strong,
His match in arms lived not the Greeks among.
King Tantalus, broad, fat and high withal,
His head crisp black, his beard thick but not long,
Affable, courteous and despising brawl,
Delighting much in music and in song.
Ajax as broad as Tantal' and as tall,
But in his deeds of arms more active strong:
He that alone by the Greeks' awful rector
Was chosen worthy to encounter Hector.
Ajax Oileus was of smaller size,
Of milder temper, courteous, black his hair,
His colour fresh, himself of fair emprise,
And a great part among the princes bare.
Ulysses, king of Ithaca, most wise,
A right mercutialist, in discourse rare,
An orator whom judging ears applaud,
Yet oily-tongued, full of deceit and fraud.
King Diomed', of giant-like aspect,
The largest Greek that menaced Troy with steel;
A prince whom all the princes must respect.
His ponderous blows make many Trojans reel,
Equally apt to fight, or to direct,
Dreadless of Fortune or her turning wheel,
Comely and decked with all the gifts of Nature,
His heart having correspondence with his stature.
The three-aged living Nestor, Pylon's king,
Slenderly tall, his visage sagely grave
And promising counsel. He whose Muse did sing
Of king Protesilaus to him gave
The wreath for quick and active combating,
Yet all his art his body cannot save.
His look effeminate, his courage bold,
His strength by might but not by fear controlled.
40
Stout Neptolynus, in his countenance grim,
Black-haired, broad-eyed, his hairy winbrows meet,
Armed at all points, deep rivers he would swim;
Though heavy-bodied, active were his feet.
They that most curiously decipher him
Report his language stammering and unsweet.
Palamedes, fair-shaped, but sickly tender,
His colour cheerful, but his stature slender
Nireus I pass, the fair Greek Homer loved,

Penelaus, Leitus, Eurialus,

Clonius, Arcesilaus, nobly proved;

Ialmen of Boeotia, Ascalaphus,

Bold Idomen, a fury being moved;

The Phocean Schedius, and Amphimachus,

Prothous, Ieconteus, Polybetes,

Guneus, Aemilius, and great Philoctetes.

Philoctetes, companion to Hercules
42
Who brought the arrows dipped in Hydra's blood
To Troy's sad siege. There was the brave Prothenor,
By whom Podarces and king Merion stood;
Tlepolemus, Cteatus, and Alphenor,
Phidippus, Antiphus, a soldier good,
With stout Alceus' son, king Agapenor;
Talphius, Phetides, king Polyxemon,
Mnestheus, Sthenelus, Thoas, son to Andremon.
43
Rough Polidarius, fat, and scornful proud,
False of his promise and yet warlike bold;
Mathaon, of mean stature, yet aloud,
For valiant too, and 'mongst the best enrolled.
More princes did the Greek pavilions shroud,
Whose shapes we leave, to have their merits told.
Now come we to Cressida, Calchas' daughter,
So fair, that many warlike princes sought her.
44
She was a worthy and a beauteous dame,
Whom Troilus loved and Diomedes sought.
To gain her grace, they won immortal fame
And still their glorious spoils to Cressid brought.
For her, the mighty Persian Sophy came,
To gain her love, he 'gainst the Trojans fought,
Filling the number of the Grecian host
Who wait but waftage to the Dardan coast.
45
They call a counsel and dispatch away
Achilles and Patroclus to the isle
Called Delos, which our cosmographers say
Stands 'midst the Cyclades. Here, of long while,
The god Apollo unto such as pray
Gives answer by his oracle: his smile
Cheers such as kneel; his frown strikes them with terror.
Such was the paynims' faith, the pagans' error.
46
To this fair clime, which some Ortygia call,
The Sun and Moon were in their nonage seen;
Latona brought them forth. Here first of all,
Phoebus, the day's god, and his sister queen,
Cynthia, that guides the night, both rise and fall.
Here stands the temple and the gilded screen
On which Apollo's statue dwells for ay,
Pronouncing oracles to such as pray.
47
Here did Achilles and Patroclus find
The Trojan Calchas, reverent Thistram's son,
Sent by king Priam to know Phoebus' mind
And what shall in these future wars be done.
The oracles hath by his priests assigned
That after ten years Troy shall be o'errun,
Which Calchas hearing, with Achilles makes
His speedy peace and so his Troy forsakes.
48
Achilles, proud of such a glorious prey,
With these glad tidings to the fleet returns,
Who, with all prosperous speed their anchors weigh
And whilst Troy's king revolted Calchas mourns,
Whose grave advice was to his realm chief stay,
No longer th'Argive duke his speed adjourns,
But launcheth his fleet royal. They set sails
And the calm Eurus yields them gentle gales.
49
Diana, that was ever friend to Troy,
Neptune entreats, that may command his waves,
The great armada of Graecia to destroy
And swallow them within his briny graves.
She takes it ill the Greeks depart with joy
From Aulis gulf; yet none her licence craves
Or offers at her altars the due rights
Of sacrifice, amongst those kings and knights.
50
Amidst the wrathful tempest Calchas prays
To Neptune and the Moon their fleet to spare,
Who, not with words to be appeased, will raise
His tumbling waves and toss them in the air
Unless great Agamemnon altars raise
To angry Cynthia and perform his prayer,
And on her bleeding shrine, at Dian's feet,
Kill Iphigenia to preserve the fleet.
51
Loath is the general his child's blood to spill,
Yet holds it better that one lady die,
Although his daughter, than the seas to fill
With ships, bold knights and kings advancèd high.
Calchas the priest the innocent maid doth kill
T'appease Diana's wrathful deity.
The sacrifice performed, the wind blows fair,
The seas are calmed, the sun hath cleared the air.
52
And now the wind plays with those swelling sails
Which they but late in fury rent and tore,
Calm Zephyr cheers their fleet with gentle gales,
Which made but late the violent surges roar:
This can the gods! But ere proud Greece prevails
Or land their powers upon the Phrygian shore,
Or that Scamander field in blood be died,
We from our task ourself a while divide.
[Heywood's endnotes to canto X]
Aethra and Clymene were Helen's chambermaids, and employed in all her most private business.
Some affirm that Paris only met Menelaus upon the sea and hailed him as he was in his voyage towards Crete, and by that means understanding his absence, thought it a fit opportunity for him to steal away his queen. And that he ravished her out of the temple dedicate to Cytherea, where Paris and she, as strangers one to another, sacrificed together, but in this I imitate Ovid as my approved author. That Menelaus was at home when Paris landed in the isle Cythere and gave him friendly entertainment, though some seem to disprove, yet Ovid in divers of his works affirms it.
When Menelaus from his house is gone,

Poor Helen is afraid to lie alone;

And to allay these fears lodged in her breast,

In her warm bosom she receives her guest.

What madness was this, Menelaus, say?

Thou art abroad whilst in thy house doth stay,

Under the selfsame roof, thy guest and love.

Madman, unto the hawk thou trusts the dove.

And who, but such a gull, would give to keep

Unto the mountain wolf full folds of sheep?

Helen is blameless, so is Paris too,

And did what thou, or I myself would do.

The fault is thine, I tell thee to thy face,

By limiting these lovers time and place.

From thee the seeds of all thy wrongs are grown:

Whose counsels have they followed but thine own?

Alack, what should they do? Abroad thou art,

At home thou leavest thy guest to play thy part.

To lie alone the poor queen is afraid;

In the next room an amorous stranger stayed,

Her arms are ope to embrace him; he falls in,

De Arte Amandi, II.
And in another place, somewhat resembling this:
Orestes liked, but not loved dearly

Hermione till he had lost her clearly.

Sad Menelaus, why dost thou lament

Thy late mishap? I prethee, be content,

Thou knewest the amorous Helen fair and sweet,

And yet without her didst thou sail to Crete,

And thou wast blithe and merry all the way;

But when thou saw'st she was the Trojan's prey,

Then wast thou mad for her; and for thy life,

Thou canst not now one minute want thy wife.

So stout Achilles, when his lovely bride,

Briseis, was disposed to great Atride.

Nor was he vainly moved: Atrides too

Offered no more than he of force must do.

I should have done as much , to set her free,

Yet I, heaven knows, am not so wise as he.
Hypsipyle: the daughter to Thoas, king of Lemnos, who, when all the women of that island had slain their husbands and kinsmen, she only reserved her father alive, for which they after exiled her.
By the Minoan maid is understood Ariadne, forsaken by Theseus.
The Meones are those who are now called Trojans. First, Dardanians, of king Dardanus.
Coos, an isle in the sea Icarium, not far from Rhodes, now called Langor. The chiefest city is likewise called Coos, whereas some think Apelles left his admirable unfinished picture of Venus, so rarely begun that not the most exquisite arts master (he dying before it was finished) durst enterprise to perfect it.
The assembly of the Greeks was in the haven of Athens, or Aulis gulf, a port town in the country of Boeotia.
The names of the Grecian princes, though they seem somewhat strange, yet are all remembered by Homer and others, that writ the history of Troy, which, though no [Homer. Virgil] question, divers translations and several languages have somewhat corrupted; yet they all meet in one truth, that such men as are here remembered were at this renowned siege.
Delos: where the temple of Apollo stands, in the navel of the world. It is likewise called Ortygia, of the birds ortyges, in English quails, because those birds, to us common, were first seen in that island.
Many differ about the sacrifice which Agamemnon slew to appease the wrath of offended Diana: some think it to have been a hart, but Ovid avers it to be the daughter of Iphigenia. [Metamorphoses, XII]
Of Castor and Pollux there are many things extant of their birth we have spoke before. They were the sons of Jupiter, not of Tyndaris. [Theocritus in Dioscuris] They went with Jason to the conquest of the Golden Fleece, [Apollonius, lib. 1] where Pollux slew hand to hand Amycus, the giant son of Neptune, who had before dared the Argonauts to a single combat. And after the Colchian voyage, when Theseus had ravished Helena, they warred upon Athens and, having recovered her, spared all the vanquished Athenians. And in their return, these brothers ravished the two daughters of Leucippus and Arsinoe. They were called Phoebe and Talayra,[Tzetzes, Hist., 46] (Of Phoebe, Pollux begat Asineus. Of Talayra, Castor begat Anogon), whose former husbands, pursuing the ravishers, fought against them a bloody battle near to the foot of the mountain Taygetus, and when they had hid themselves within the body of an over-grown oak, they were espied by Lynceus, of all mortal men the best sighted, which an ancient poet [Stasinus in rebus Cypriis] thus describes:
Quo tempore Lynceus,
Taygeti velox ascendit culmina montis,
Lustravitque oculis quicquid tenet insula magni,
Tantalidae Pelopis; praeacuto lumine vidit
Hos ambos intra ventrosae robora quercus,
Pollucem fortem et domitorem Castora equorum.
Of their deaths we have already discoursed. They were, after drowning, translated into stars to whom the navigators of old did ordinary sacrifice.
The end of the tenth Canto.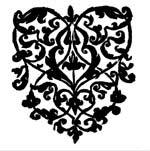 Back to Canto IX
Notes to Canto X
On to Canto XI


How to cite
Yves Peyré, ed., 2015. Troia Britanica Canto X (1609). In A Dictionary of Shakespeare's Classical Mythology: A Textual Companion, ed. Yves Peyré (2009-).
http://www.shakmyth.org/page/Early+Modern+Mythological+Texts%3A+Troia+Britanica+X
<< back to top >>