Event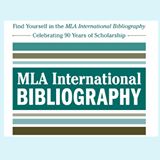 Website of the Week (WoW) #157 (4 August 2014): A Dictionary of Shakespeare's Classical Mythology

"This website is an ongoing research project on the interactions of Shakespeare and his contemporaries with classical mythology and includes not only a dictionary of mythological figures referenced in Shakespeare's works but also Early English Mythological Texts, and Studies in Early Modern Mythology, an online collection of peer-reviewed essays."
---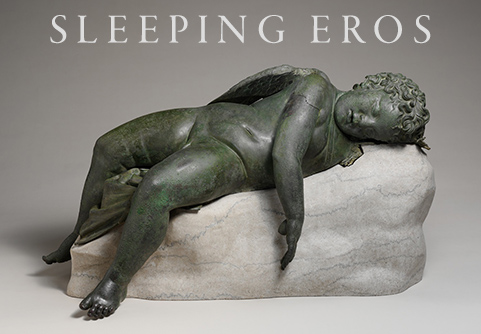 Sleeping Eros at the Metropolitan Museum of Art
January 29–June 23, 2013
The exhibition is organised around the Metropolitan's bronze statue Sleeping Eros, which seems to have been among the most popular ever produced in Roman Imperial times. It was also among the earliest of the ancient statues rediscovered during the Renaissance, when artists revisited the theme.
More information at netmuseum.org
---

Metamorphosis: Titian - 2012
A major celebration, organised by the National Gallery, of Titian's mythological works, inspired by Ovid's Metamorphoses.
This year-long celebration will be in two stages:
1/ "Diana and Actaeon" on Tour in the UK from the National Gallery
Titian's celebrated painting, "Diana and Actaeon" (1556-1559), which tells the story from Book III of Ovid's Metamorphoses, goes on tour to:
• Walker Art Gallery, Liverpool (13 January – 26 February 2012)
• Norwich Castle Museum and Art Gallery (3 March – 15 April 2012)
• National Museum Cardiff (19 April – 17 June 2012)
More about the touring exhibition
More about Titian's "Diana and Actaeon"
2/ Metamorphosis: Titian (11 July - 23 September 2012)
The painting returns to the National Gallery in time for the exhibition Metamorphosis: Titian 2012.
The exhibition will focus on three of Titian's Ovidian paintings: "Diana and Actaeon", "The Death of Actaeon" (1559-1575) and "Diana and Callisto" (1556-1559), which depicts another episode involving Diana from Ovid's Metamorphoses (Book II).
The idea behind the event is a creative celebration of Ovid's poetry and Titian's art. Leading British choreographers, dancers, poets, composers and artists have been invited to respond both to Ovid's text and Titian's paintings. Events include readings, showcasing set designs for three new ballets and a special performance at the Royal Opera House on 16 July 2012 that will relayed on a large screen on Trafalgar Square.